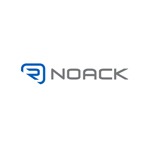 The NOACK brand has established Romaco internationally as a supplier of choice when it comes to robust, flexible blister solutions for small to medium batch sizes. Contract packaging companies and generics manufacturers particularly appreciate the short retooling times that speed up product changeovers as well as the high level of reliability and availability.

Noack 900 series – 400 és 700 blister/min. – Balcony style
Noack DPN 760
200 bliszter/min
Air and moisture-proof single packaging
Processing of standard or special products
Packaging of tablets, hard and soft gelatine capsules, oblongs, ampoules
Processing of all customary film types (PVC, PVCD, Aclar, Aluminium)
Noack 623
400 bliszter/min Balcony style
Platen or rotary sealing Interchangeable feed unit (QuickFeed)
Automatic station control system (QuickAdjust)
Servo-driven blister transfer station (QuickTransfer)
Ergonomic HMI panel (QuickAdmin)
Quick product changes (QuickChange)
Noack 921
400 bliszter/min
High packaging capacity
Excellent value for money
Low lifecycle costs
Optimal OEE values
QuickClean (short cleaning times)
GMP compliant
Balcony design permits a wide range of configurations
Good quality punches, parts for the tablet presses. Our distributed punches are worldwide famous about the good quality and many applicable steels and coatings for different specified products.
TABLET PRESS PUNCHES AND DIES
Punches and dies manufacturing
Multi-tip punches
Carbon head punches
Padded dies
Rotating head punches
Key joints
Oil scraper and rubber bellows
Tip configurations
Specified tablet press punches and dies manufacturing
TSM EV descriptions
Die table segments
"Turrets"
PUNCH CONTROLLING AND MANAGEMENT SYSTEM
Punch management system
Laser Vision system
STEELS
S1,S7 (Standard), 408(Standard), COATINGS:
A2,D3(Premium), A2, D2 (dies);
440C (stainless steel) and specified steels for different products…
COATINGS
There are several possibilities to choose the right coatings for any product applications.